"Cara mengoptimalkan VGA Onboard Intel untuk Bermain Game"
Pengantar
VGA Onboard Intel selama beberapa tahun terakhir menigkat drastis baik itu untuk PC maupun Laptop, tetapi dari segi kecepatan dan dukungan game VGA Intel masih kalah dengan VGA besutan NVIDIA atau AMD (ATI Radeon). Didalam artikel ini saya akan berbagi cara untuk mengoptimalkan lagi kinerja dari VGA Intel HD Graphics, supaya dukungan dan spesifikasi terpenuhi untuk berbain berbagai macam game. Cara ini juga sangat tepat bagi Anda yang tidak bisa bermain game-game tertentu dikarenakan batasan dari Chipset VGA Anda, ya seperti VGA Onboard Intel misalnya.
Cara mengoptimalkan VGA Onboard Intel untuk Bermain Game
1. Update Driver VGA Intel HD Graphics
Seperti NVIDIA dan AMD, Intel juga merilis update untuk versi driver grafis Intel yang anda gunakan.Tahap pertama yang harus Anda lakukan adalah Update Versi driver grafis Intel HD yang anda gunakan . Kenapa harus update ? Karena disetiap Versi Update terbaru sering mengandung optimasi penting yang secara dramatis bisa meningkatkan kinerja VGA Intel dalam bermain game khususnya game yang baru dirilis. Itulah salah satu alasan kenapa Anda harus Mengupdate Versi Driver VGA Intel HD yang Anda gunakan.
Namun bagi Anda yang  menggunakan Windows 10 akan secara otomatis memperbarui driver Anda, tetapi saya rekomendasikan Anda tetap melakukan pengecekan update secara manual, karena windows tidak melakukan update terlalu sering untuk VGA Intel Anda.
Buka Aplikasi Intel Control Panel > Pilih Support > Download the Latest Intel Graphics Driver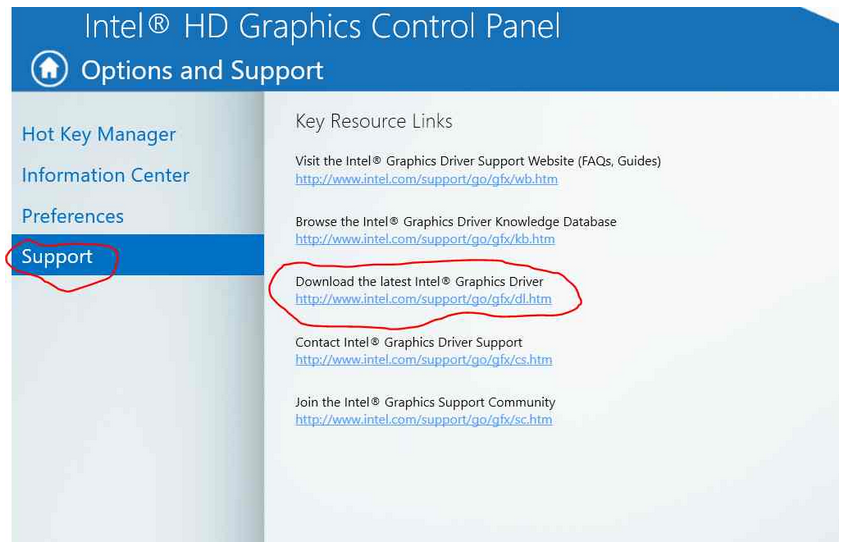 2. Modifikasi Settingan Kinerja Control Panel Intel HD Graphics
Anda dapat menggunakan Control Panel grafis Intel untuk mengoptimalkan pengaturan grafis untuk kinerja bukan untuk kualitas gambar dan masa pakai baterai. Untuk memulai , klik kanan desktop Windows dan pilih "Graphics Properties." Atau dari start menu pada windows.
Klik menu atau icon "3D" ketika jendela control panel muncul untuk mengakses pengaturan grafis 3D.
Lalu atur seperti berikut :
Set Application Optimal Mode Ubah Menjadi "Enable." : Opsi ini memungkinkan anda untuk meng-optimasi dan meningkatkan kinerja dalam berbagai jenis game.
Set Multi-Sample Anti-Aliasing Ubah Menjadi "Turn Off." : Opsi ini berfungsi sebagai  anti-aliasing atau mengurangi tepi yang tampak bergerigi, opsi ini akan membuat driver VGA Intel untuk mengabaikan permintaan itu. Hal ini juga akan meningkatkan kinerja VGA Intel Anda.
Set Conservative Morphological Anti-Aliasing Ubah Menjadi  "Override Application Settings." : driver VGA  Intel akan menggunakan alternatif  untuk performa VGA yang lebih baik .
Set General Settings to "Performance." : Opsi pengaturan ini adalah opsi untuk kinerja terbaik untuk anisotropic filtering dan sinkronisasi vertikal. Anda dapat memilih "Custom Settings" jika Anda lebih suka men-tweak pengaturan sendiri.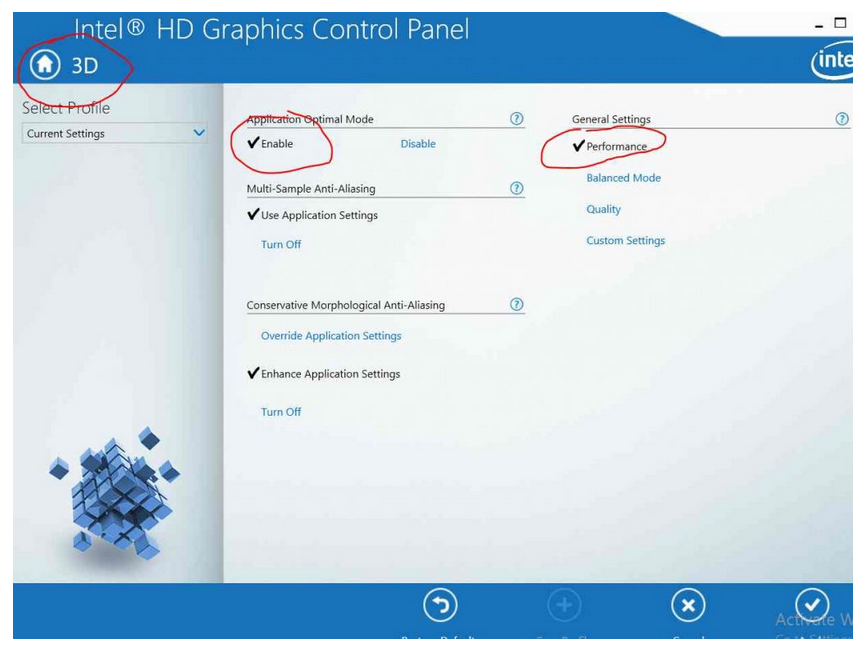 3. Mengalokasikan Lebih banyak System Memory ke VGA Onboard Intel.
Sebuah kartu grafis mencakup pengaturan Video RAM (VRAM) pada kartu itu sendiri. Untuk melakukan pengaturan anda bisa melakukannya pada BIOS PC/Notebook Anda.
4. Sesuaikan Pengaturan di dalam Game
Jika game yang akan Anda mainkan berukuran dan meminta spesifikasi tinggi, anda bisa mengurangi pengaturan di dalam game tersebut.
Misalnya : Merubah GPU Speed, Memori , Level Caching ke pengaturan yang lebih ringan/ Low
Sumber : https://bacolah.com/cara-mengoptimalkan-vga-onboard-intel-untuk-bermain-game
Penutup
Sahabat Blog Learning & Doing demikianlah penjelasan mengenai Cara mengoptimalkan VGA Onboard Intel untuk Bermain Game . Semoga Bermanfaat . Sampai ketemu lagi di postingan berikut nya.
(Visited 524 times, 1 visits today)