"How to Install R on CentOS 8"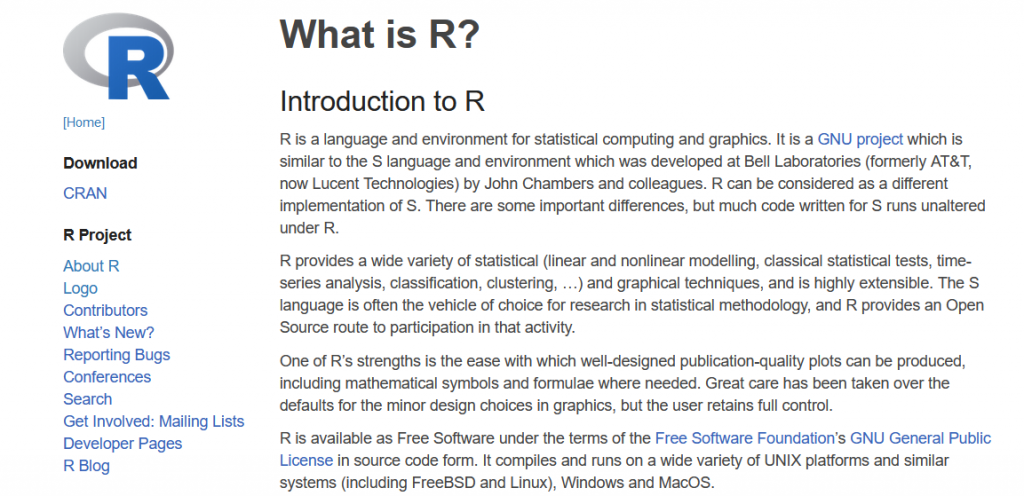 R adalah bahasa pemrograman open source dan lingkungan bebas yang berspesialisasi dalam komputasi statistik dan representasi grafis. Ini didukung oleh R Foundation for Statistical Computing dan terutama digunakan oleh ahli statistik dan penambang data untuk mengembangkan perangkat lunak statistik dan melakukan analisis data.
1. Install R
sudo dnf install epel-release
sudo dnf config-manager --set-enabled PowerTools
sudo yum install R
sudo yum install R
Install libraries dan package
sudo yum install make gcc gcc-c++ libcurl-devel libxml2-devel openssl-devel texlive-*
2. Install R package via CRAN
sudo -i R
install.packages("stringr")
library(stringr)
tutorial <- c("How", "to", "Install", "R", "on", "CentOS", "8")
str_length(tutorial)
Sahabat Blog Learning & Doing demikianlah penjelasan mengenai How to Install R on CentOS 8. Semoga Bermanfaat . Sampai ketemu lagi di postingan berikut nya.
(Visited 30 times, 1 visits today)