"Cara Setting Firewall dengan UFW pada Ubuntu 20.04 / Debian 11"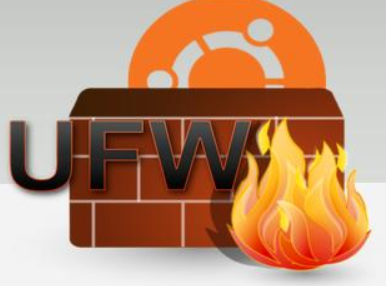 Pendahuluan
Firewall adalah alat untuk memantau dan menyaring lalu lintas jaringan yang masuk dan keluar. Ia bekerja dengan mendefinisikan seperangkat aturan keamanan yang menentukan apakah akan mengizinkan atau memblokir lalu lintas tertentu.
Ubuntu dikirimkan dengan alat konfigurasi firewall yang disebut UFW (Uncomplicated Firewall). Ini adalah front-end yang ramah pengguna untuk mengelola aturan firewall iptables. Tujuan utamanya adalah membuat pengelolaan firewall lebih mudah atau, seperti namanya, tidak rumit.
Install UFW pada Ubuntu 20.04 / Debian 11
sudo apt update -y
sudo apt install ufw -y
sudo ufw status verbose
UFW Default Policies
Perilaku default dari UFW Firewall adalah memblokir semua lalu lintas masuk dan meneruskan dan mengizinkan semua lalu lintas keluar. Ini berarti bahwa siapa pun yang mencoba mengakses server Anda tidak akan dapat terhubung kecuali Anda secara khusus membuka port tersebut. Aplikasi dan layanan yang berjalan di server Anda akan dapat mengakses dunia luar.
Kebijakan default didefinisikan dalam file /etc/default/ufw dan dapat diubah baik dengan memodifikasi file secara manual atau dengan perintah sudo ufw default <policy> <chain>.
Application List pada UFW
sudo ufw app list
Available applications:
  Nginx Full
  Nginx HTTP
  Nginx HTTPS
  OpenSSH
sudo ufw app info 'Nginx Full'
Enable UFW
sudo ufw allow ssh
sudo ufw allow 7722/tcp
sudo ufw enable
Cara Open Port
ufw allow port_number/protocol
sudo ufw allow http
sudo ufw allow 80/tcp
sudo ufw allow 7100:7200/tcp
sudo ufw allow 7100:7200/udp
Allow spesifik IP dan port
sudo ufw allow from 10.10.10.10
Allow spesifik IP menuju port
sudo ufw allow from 10.10.10.10 to any port 22
Subnets
sudo ufw allow from 192.168.1.0/24 to any port 3306
Network Interface
sudo ufw allow in on eth2 to any port 3306
Denying connections
sudo ufw deny from 23.24.25.0/24
sudo ufw deny proto tcp from 23.24.25.0/24 to any port 80,443
Deleting UFW Rules
sudo ufw status numbered
sudo ufw delete 3
Disabling UFW
sudo ufw disable
Resetting UFW
sudo ufw reset
Setting IP Masquerad
sudo nano /etc/ufw/sysctl.conf
net/ipv4/ip_forward=1
sudo nano /etc/default/ufw
DEFAULT_FORWARD_POLICY="ACCEPT"
sudo nano /etc/ufw/before.rules
#NAT table rules
*nat
:POSTROUTING ACCEPT [0:0]

# Forward traffic through eth0 - Change to public network interface
-A POSTROUTING -s 10.8.0.0/16 -o eth0 -j MASQUERADE

# don't delete the 'COMMIT' line or these rules won't be processed
COMMIT
sudo ufw disable
sudo ufw enable
Penutup
Sahabat Blog Learning & Doing demikianlah penjelasan mengenai Cara Setting Firewall dengan UFW pada Ubuntu 20.04 / Debian 11. Semoga Bermanfaat . Sampai ketemu lagi di postingan berikut nya.
(Visited 1,767 times, 1 visits today)