Redhat 8 kini telah hadir dengan platform yang baru yang sangat mendukung untuk infrastruktur cloud hybrid. Red Hat Enterprise Linux 8 adalah OS yang memberikan kebebasan kepada developer untuk fokus pada coding mereka. Red Hat Enterprise Linux 8 memiliki fitur utama mulai dari alat kontainer hingga dukungan GPU untuk menerapkan teknologi masa depan.
Hardware Requirment
Persiapan
How to Install Redhat 8
1. Setelah booting pilih Install Red Hat Enterprise 8.0.0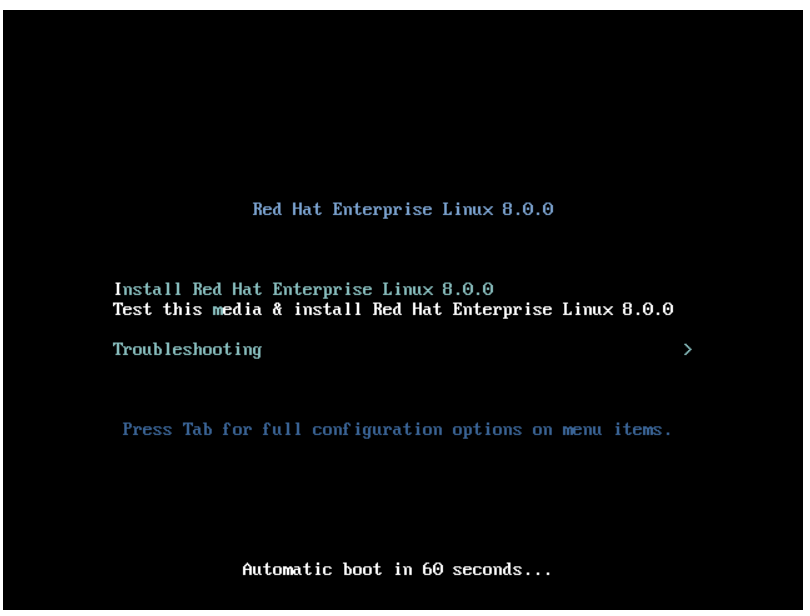 2. Keumudian silahkan setting Time Zone , keyboard dan bahasa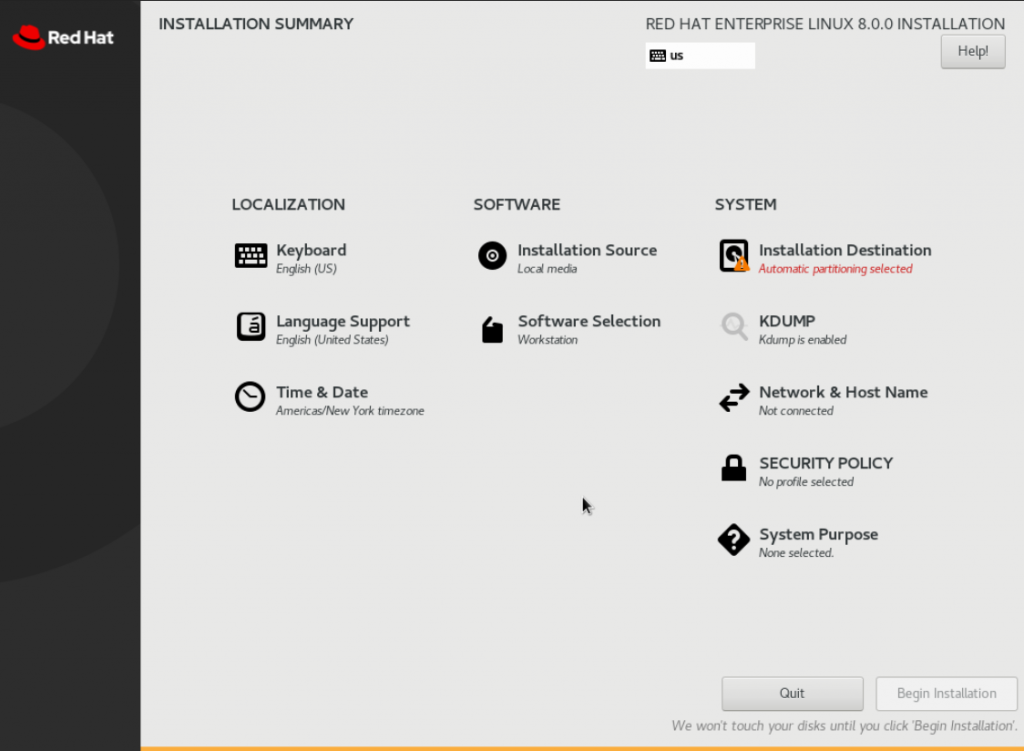 3. Pilih menu Software Selection -> Workstation , lalu centang Add-ons yang di butuhkan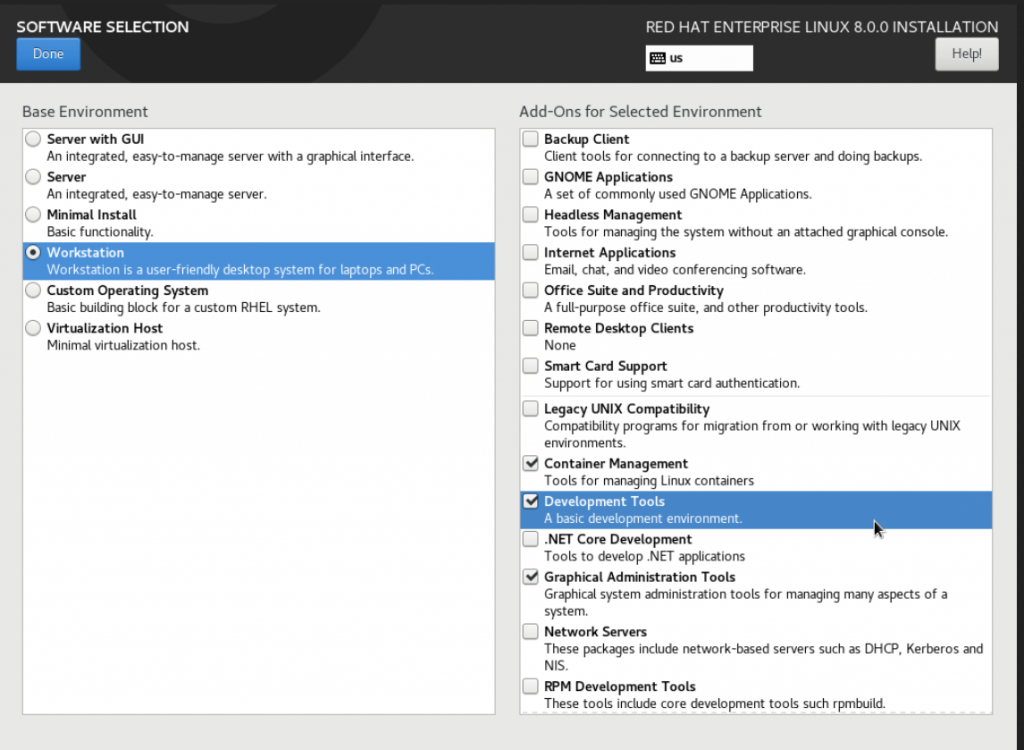 4. Pilih Destination untuk partisi HDD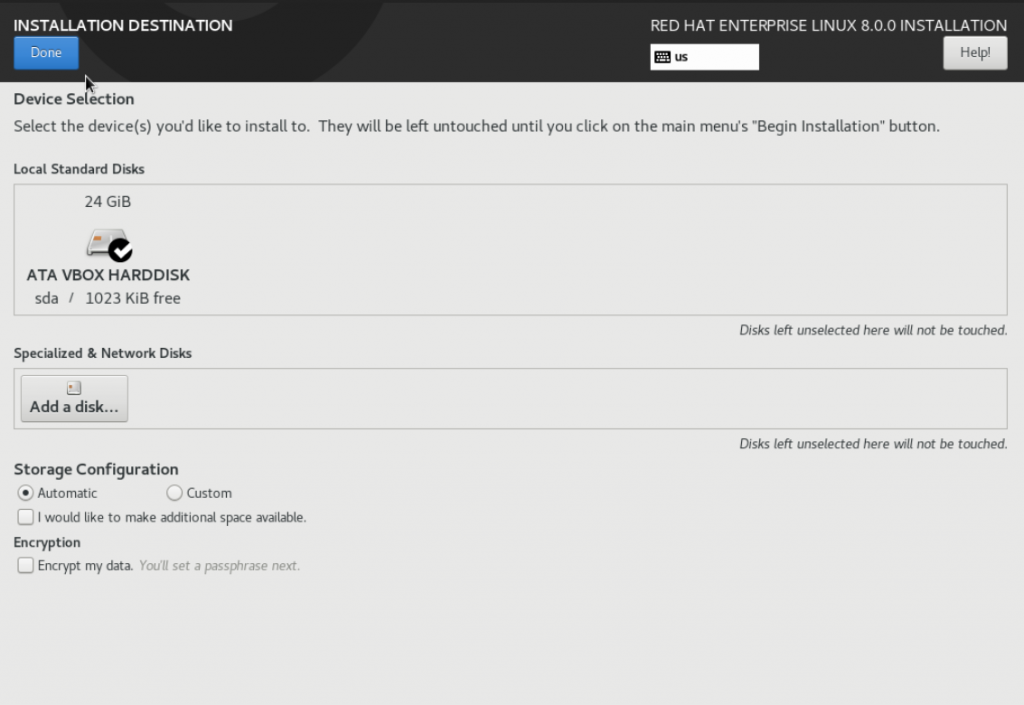 5. Disabel KDUMP untuk menghemat RAM.

6. Konfigurasi Network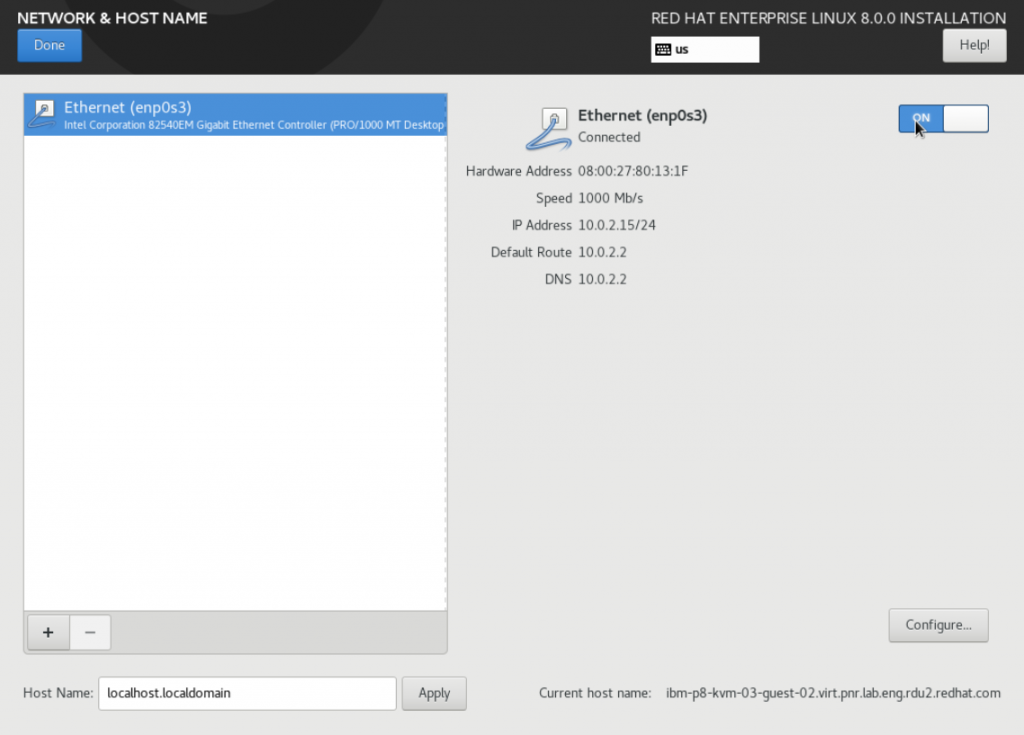 7. Mulai installasi klik begin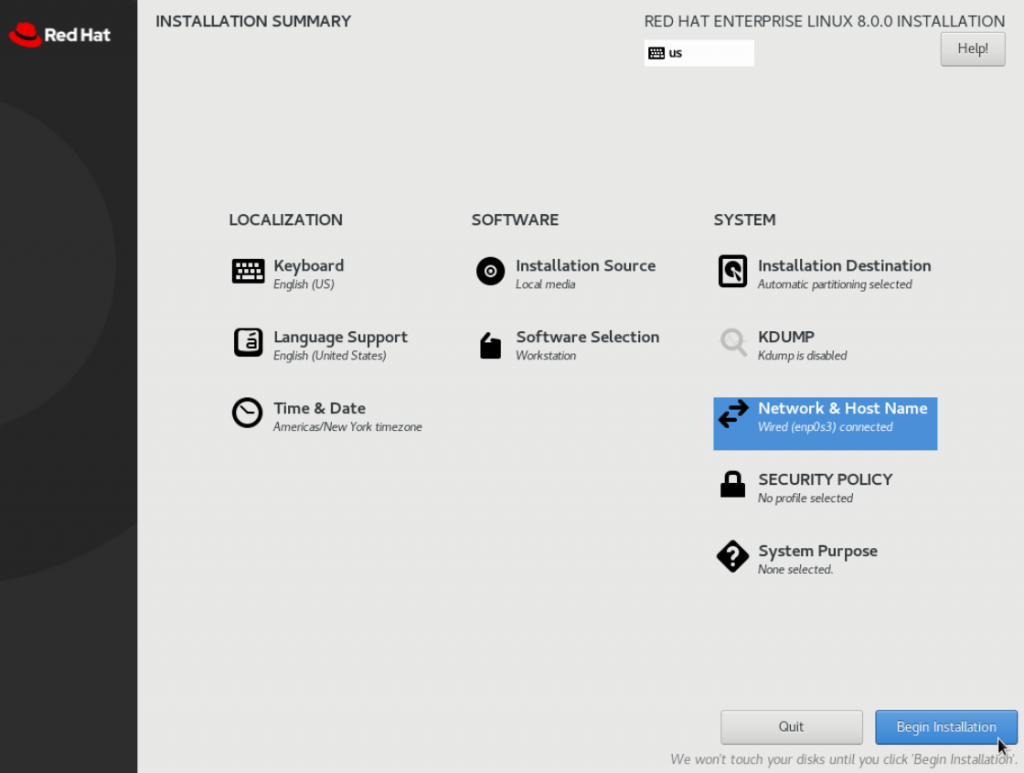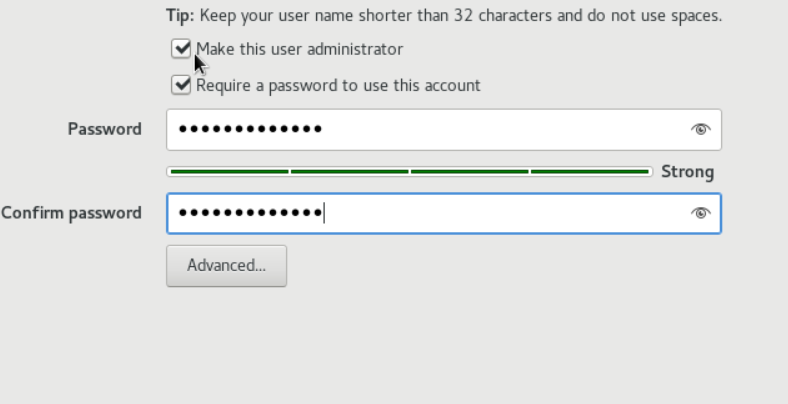 9. Setelah beres proses install , silahkan reboot dan cabut media booting.
10. Pertama booting ceklis lisensi aggreement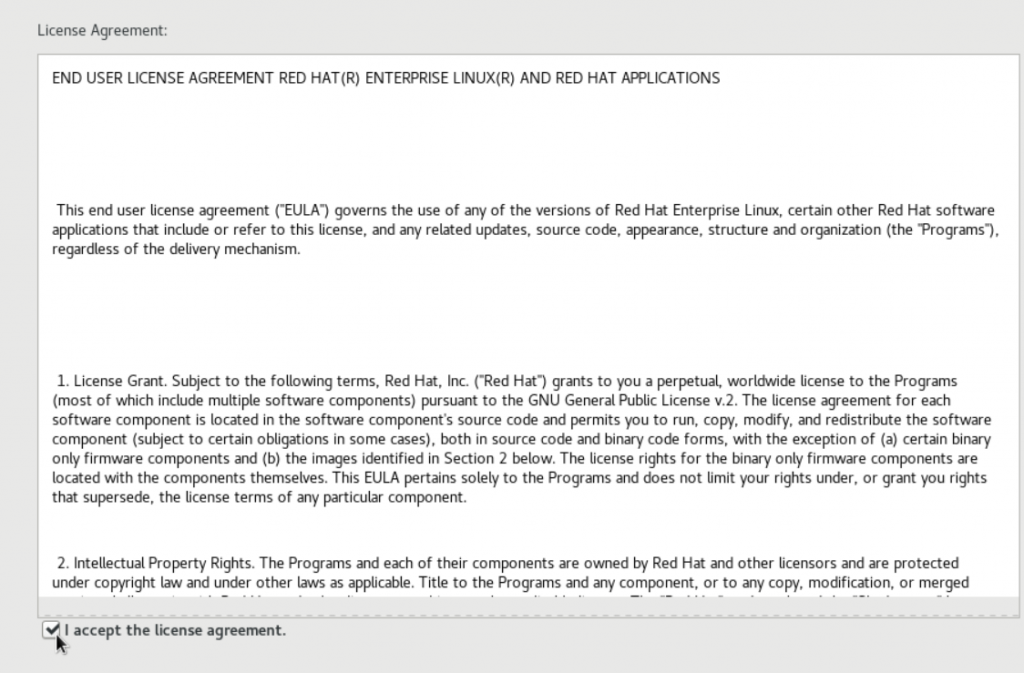 11. Masukan info login ke redhat , user dan password.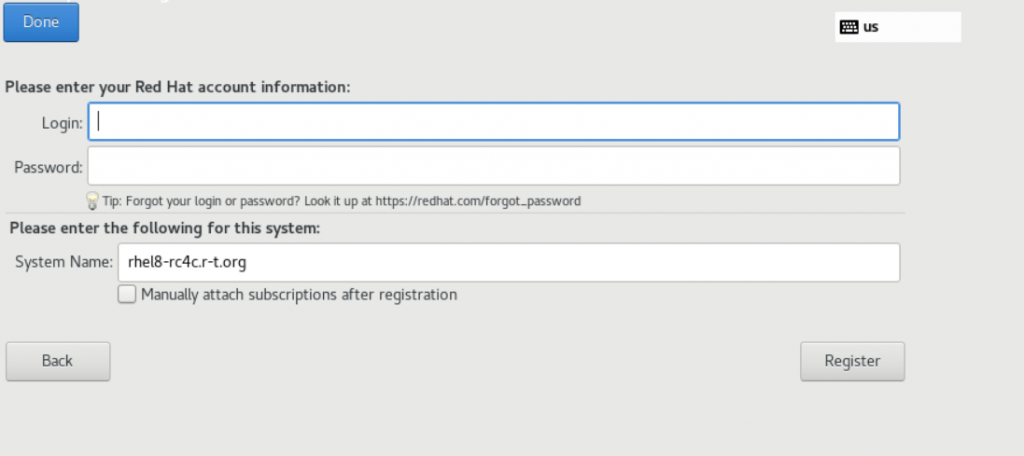 12. Selamat anda sudah berhasil dan bisa menggunakan redhat 8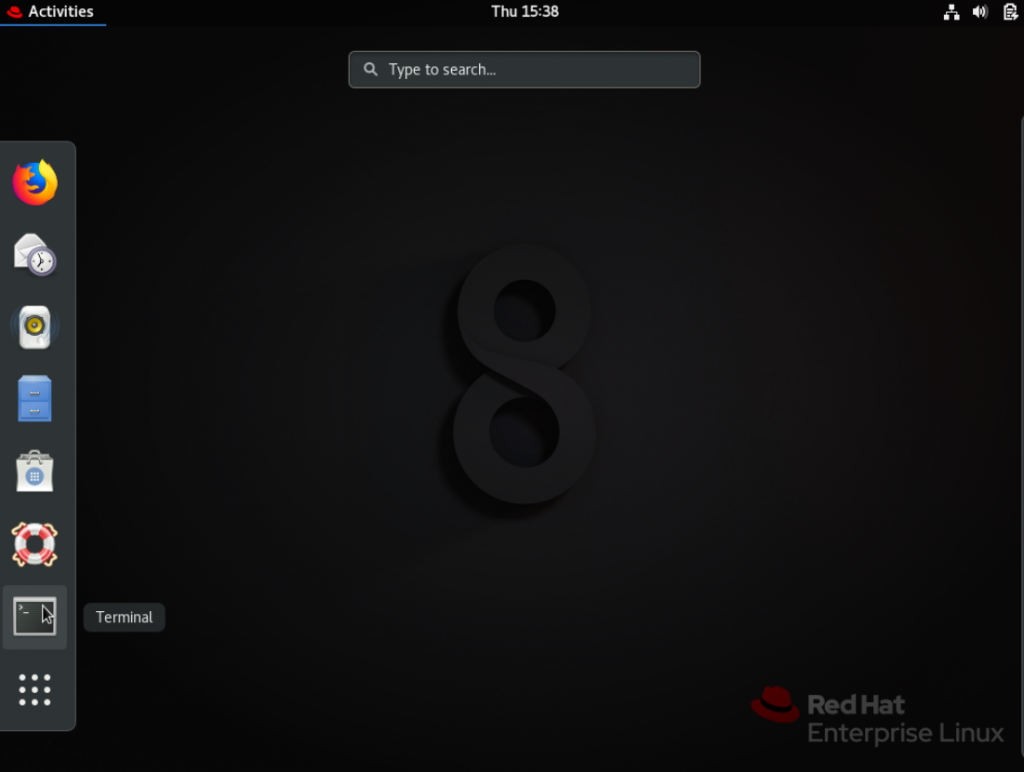 Sahabat Blog Learning & Doing demikianlah penjelasan mengenai How to Install Redhat 8. Semoga Bermanfaat . Sampai ketemu lagi di postingan berikut nya.
(Visited 128 times, 1 visits today)