"Cara Install WordPress pada Amazon Linux"
Pengantar
WordPress adalah situs web dan alat blogging sumber terbuka dan gratis yang menggunakan PHP dan MySQL. WordPress saat ini adalah CMS (Content Management System) paling populer di Internet, dan memiliki lebih dari 20.000 plugin untuk memperluas fungsinya. Hal ini membuat WordPress menjadi pilihan tepat untuk membuat situs web aktif dan berjalan dengan cepat dan mudah.
Persyaratan
Konfigurasi domain
Pointing domain ke IP public external

Buat Database untuk WordPress
mysql -u root -p
mysql> CREATE DATABASE wp DEFAULT CHARACTER SET utf8 COLLATE utf8_unicode_ci;
mysql> CREATE USER wordpressuser@localhost IDENTIFIED BY 'password!';
    mysql> GRANT ALL ON wp.* TO 'wordpressuser'@'%';

    mysql> FLUSH PRIVILEGES;
    
    mysql> exit;
Download WordPress
Masuk ke folder /var/www/html
cd /var/www/html/
yum install wget zip unzip -y
wget http://wordpress.org/latest.tar.gz
tar xzvf latest.tar.gz
sudo chown -R apache:apache /var/www/html/*
mv wordpress wp
cd wp
cp wp-config-sample.php wp-config.php
nano wp-config.php
Setting bagian DB

/** The name of the database for WordPress */
define('DB_NAME', 'wp');

/** MySQL database username */
define('DB_USER', 'wordpressuser');

/** MySQL database password */
define('DB_PASSWORD', 'password!');

/** MySQL hostname */
define('DB_HOST', 'localhost');
Setting Apache
nano /etc/httpd/conf/httpd.conf
Edit bagian ini , arahkan ke folder wordrpess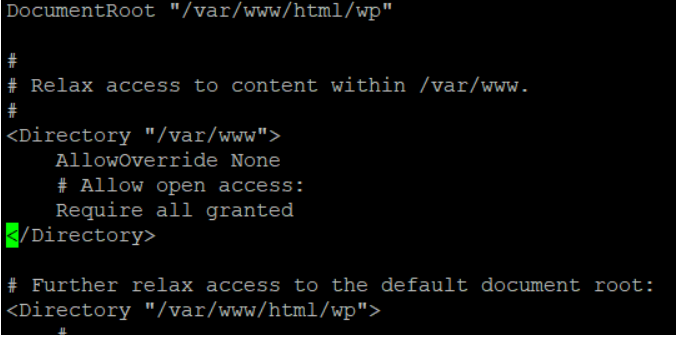 systemctl restart httpd
Install WordPress
Akses domain atau IP public
http://IP-external atau nama domain
Isi Nama web , user , password dan email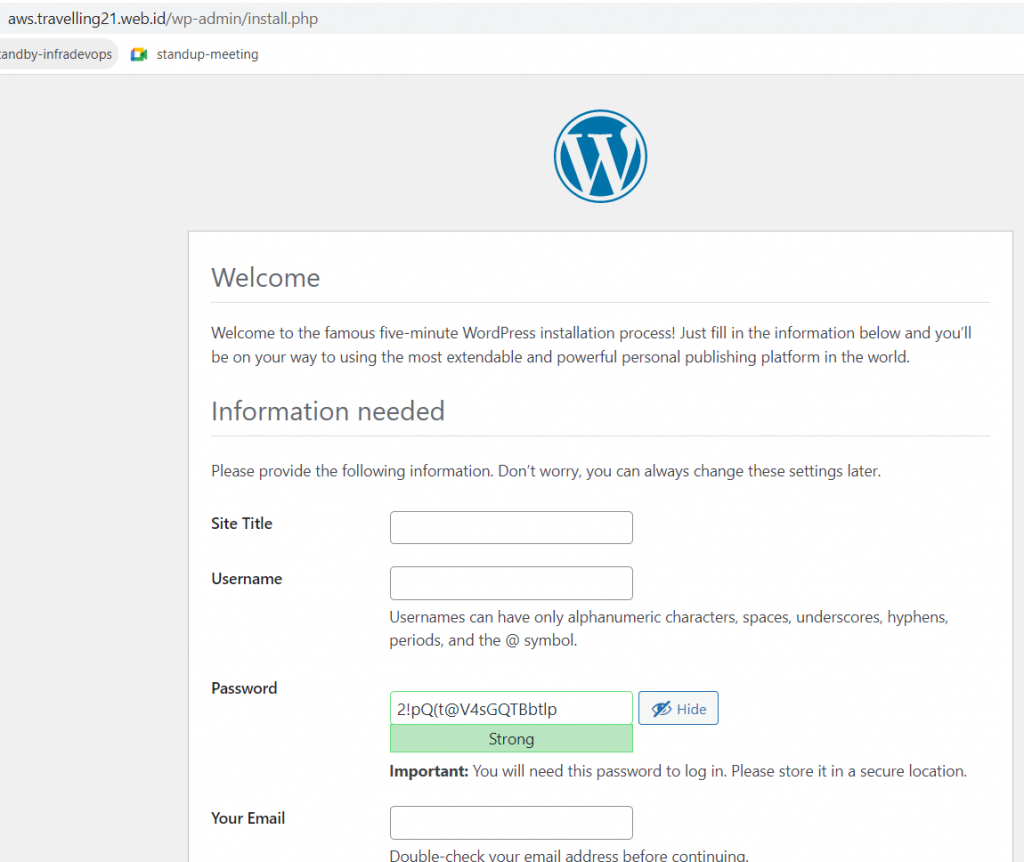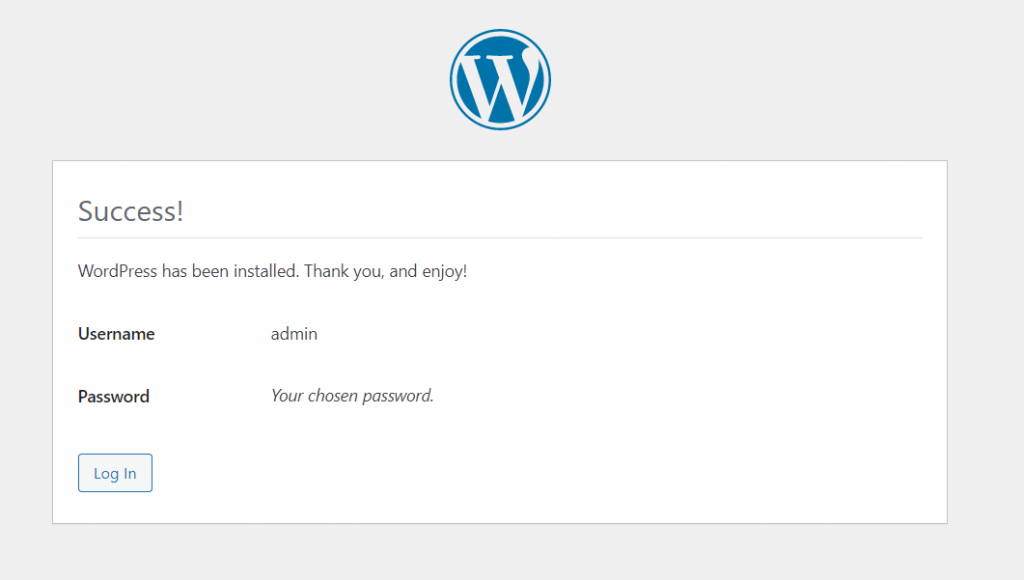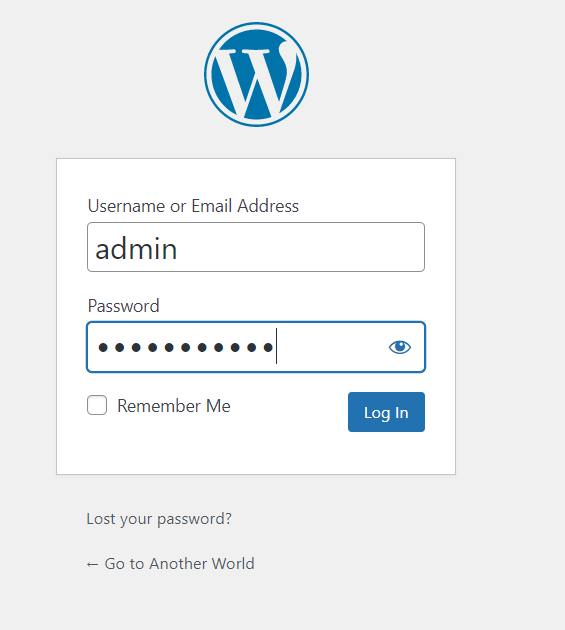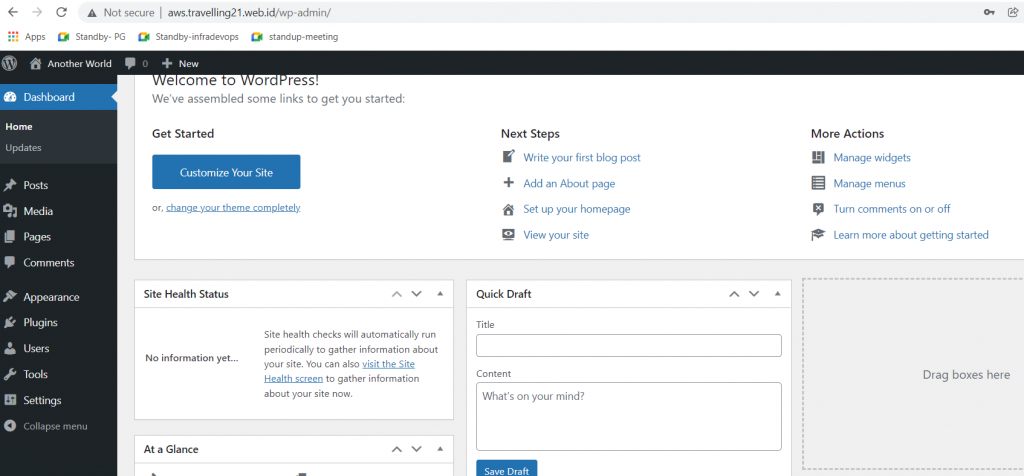 Penutup
Sahabat Blog Learning & Doing demikianlah penjelasan mengenai Cara Install WordPress pada Amazon Linux. Semoga Bermanfaat . Sampai ketemu lagi di postingan berikut nya.
(Visited 181 times, 1 visits today)