"Team Spirit Juara Dota 2 The International 2023"
Pengantar
Team Spirit adalah organisasi eSports yang terkenal dalam dunia Dota 2. Mereka dikenal dengan nama "Team Spirit" atau "Spirit" dan berbasis di Rusia. Tim ini memiliki sejarah panjang dalam kompetisi Dota 2 dan telah berpartisipasi dalam berbagai turnamen besar, termasuk The International.
Seiring berjalannya waktu, komposisi pemain dalam tim bisa berubah. Jadi, untuk informasi terkini tentang pemain yang membentuk Team Spirit dan pencapaian mereka, saya sarankan Anda untuk memeriksa situs web resmi tim atau sumber berita eSports terkini, seperti Liquipedia atau ESPN eSports, agar dapat mengetahui lebih lanjut tentang prestasi dan pemain yang saat ini ada di dalam tim Team Spirit.
Perhelatan Akbar turnamen dota 2 The Internatioanl 2023 yang di adakan di Seattle USA sudah berakhir dengan di Juarai oleh Team Spirit , setelah mengalahkan Gaimin Gladiators dengan skor 3-0.
Total hadiah untuk turnamen kali ini lebih kecil dari turnamen – turnamen sebelum nya sekitar $3,151,193 USD.
Anggota Team Spirit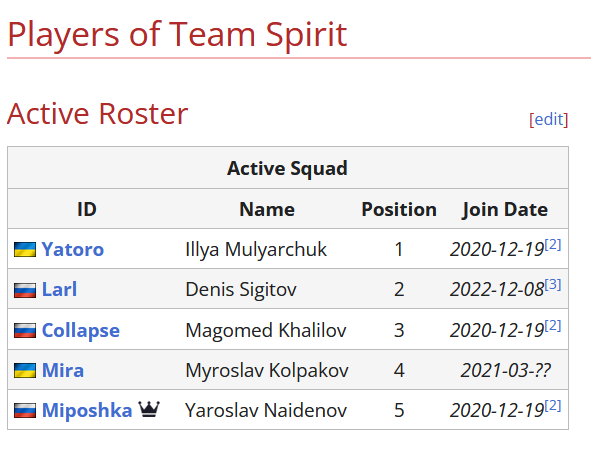 Hadiah Yang Di dapatkan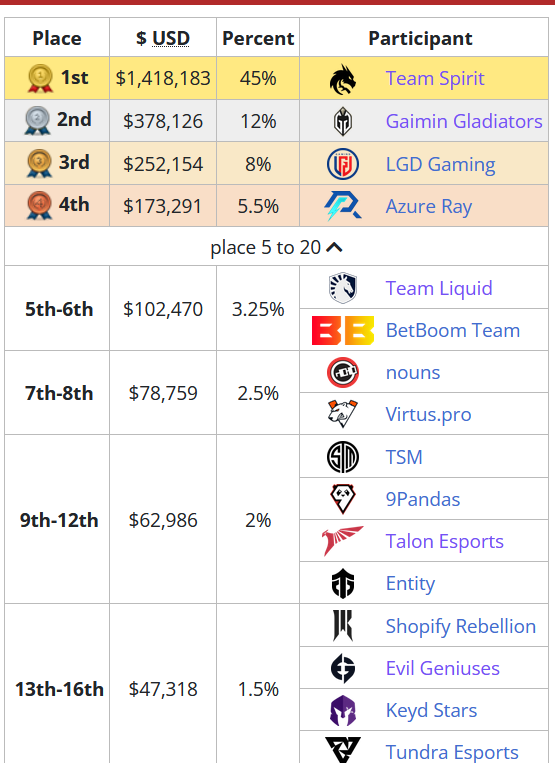 Hasil Main Event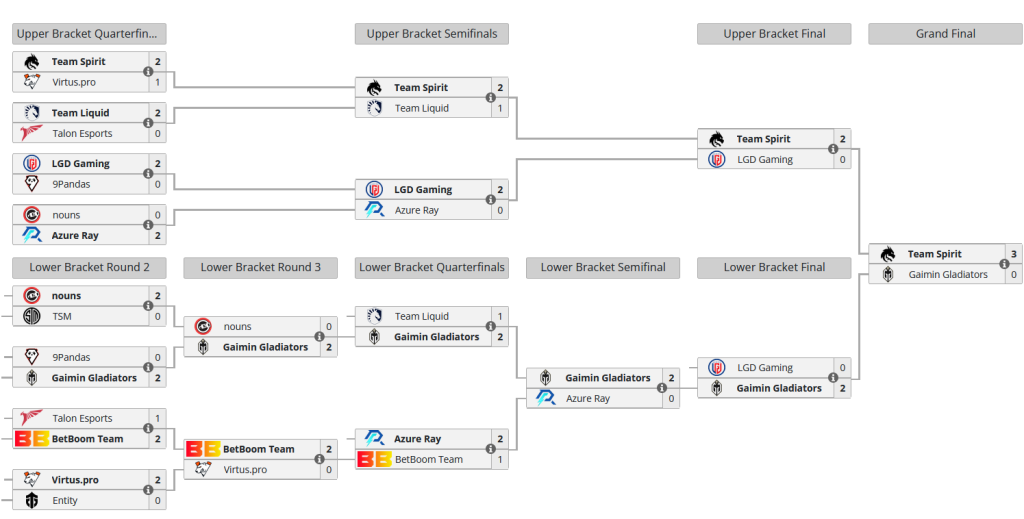 Penutup
Sahabat Blog Learning & Doing demikianlah penjelasan mengenai Team Spirit Juara Dota 2 The International 2023. Semoga Bermanfaat . Sampai ketemu lagi di postingan berikut nya.
(Visited 28 times, 1 visits today)