Pada hari ini saya akan membahas mengenai ada nya error pada OS centos sehingga tidak bisa booting . Kebetulan server tersebut saya setting pake raid 0 , dengan 2 HDD masing – masing 4 TB . Dan di partisi dengan mode LVM sehingga terbentuk group LVM pada path tiap drive.
Ketika akan booting , tidak complete dan muncul error seperti berikut :
An error occurred during the file system check
Dropping you to a shell ; the system will reboot
when you leave the shell

Give root password for maintenance
Seperti pada gambar berikut :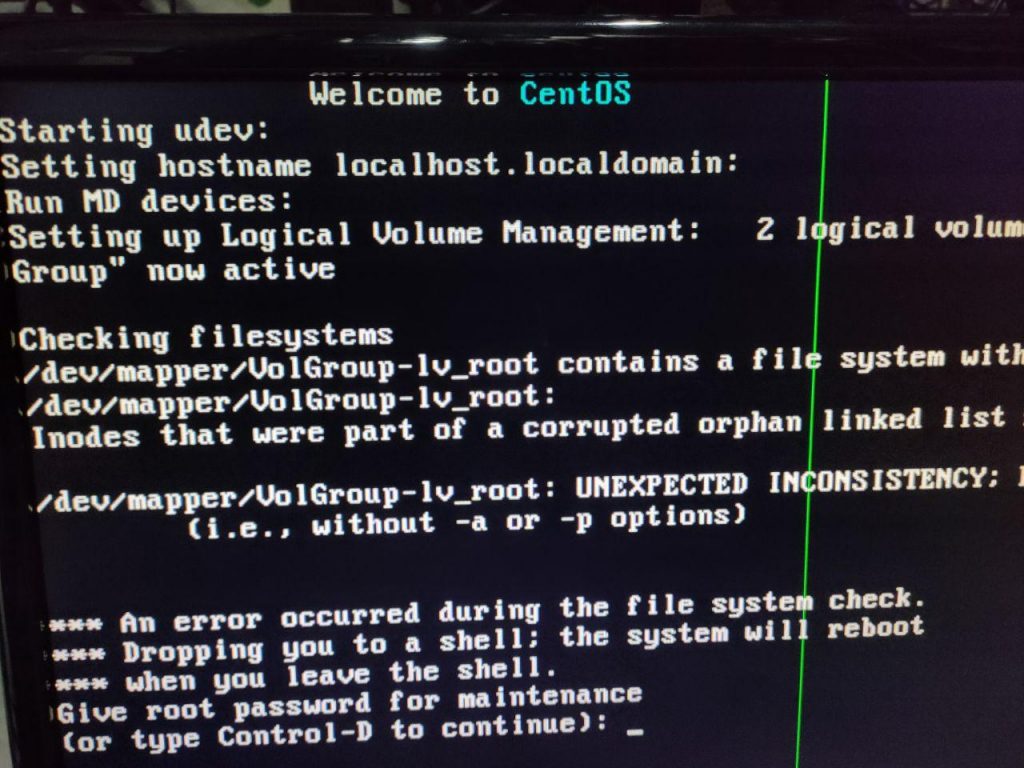 Keterangan :
Pada gambar di atas terlihat ada problem di file system , tepat nya pada drive /dev/mapper/VolGroup-lv_root , ada file yang corrupt dan harus di repair.
Solusinya :
- Masukkan password root
- Kemudian fsck path / drive tersebut dengan ketik command berikut
 fsck -y /dev/mapper/VolGroup-lv_root
Tunggu sampai beres proses nya
Kemudian reboot server nya
(Visited 211 times, 1 visits today)