"Mango Live yang lagi Viral"
Mango Live adalah aplikasi asal Hong Kong, China yang kini tengah viral karena digunakan selebgram untuk siaran langsung, platform ini berfokus pada gaya hidup, hiburan dan live streaming tuan rumah sang penyiaran.
Yang menarik dari aplikasi ini adalah para kreator dan penonton dapat melakukan interaksi secara langsung, mereka bisa saling mengobrol serta bermain game bersama.
Jika anda sudah membuat akun di mango live , kamu bisa nonton live streaming di aplikasi tersebut. Secara gamblang Mango Live di tujukan untuk usia 17+ , jadi jika kamu belum menginjak usia tersebut jangan download dan coba aplikasi ini yah.
Fitur – Fitur Mango Live
1. Private Live Streaming Room
Fitur ini digunakan oleh creator yang tidak ingin live streamnya di lihat oleh public . Sehingga untuk masuk dan melihat , penonton harus menggunakan tiket atau kode khusus yang sebelum nya di informasikan oleh creator.
2. Interacting With the Host
Dengan fitur ini , creator bisa langsung berinteraksi dengan penonton secara video dan audio , penonton bisa memberikan animasi dan lain nya. Sehingga acara live stream berlangsung meriah
3. Layanan VIP Eksclusive
Adanya fitur yang bisa memberikan layanan VIP eksclusive bagi penonton
4. Fitur Gift
Penonton bisa memberi hadiah untuk sang creator live streaming.
5. Menonton Live Streaming
Fitur ini bisa membuat penonton menikmati acara live streaming dari aplikasi ini.
Download mango live
Beberapa tampilan mango live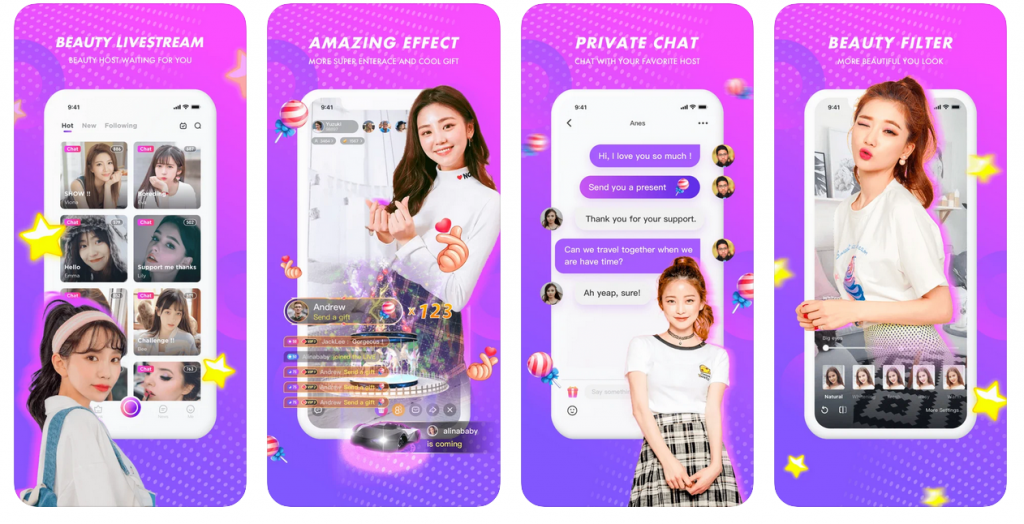 (Visited 905 times, 1 visits today)