"Cara Setup Identity and Access Management (IAM) GCP"
Pengantar
Google Cloud's Identity and Access Management (IAM) memungkinkan Kita membuat dan mengelola izin untuk resource GCP. Cloud IAM menyatukan kontrol akses untuk layanan GCP ke dalam satu sistem dan menyediakan serangkaian operasi yang konsisten. Di kesempatan kali ini, kita akan belajar cara menetapkan role untuk user kedua dan menghapus role yang ditetapkan yang terkait dengan Cloud IAM. Lebih khusus lagi, Kita masuk dengan 2 set kredensial berbeda untuk mengalami cara pemberian dan pencabutan izin bekerja dari role Pemilik dan Penampil project GCP.
Console IAM dan Role Level Project
Login ke dashboard Console GCP
Kemudian Pilih menu IAM & Admin


    - role viewer : Permission untuk tindakan read-only yang tidak mempengaruhi region, seperti melihat resource atau data yang ada, namun tidak dapat memodifikasi data yang ada
    - role editor : Semua izin viewe, ditambah izin untuk tindakan yang mengubah keadaan, seperti mengubah resource yang ada.
    - role owner : Semua izin editor dan izin untuk tindakan berikut: Kelola role dan izin untuk project,  semua resource dalam project, dan Siapkan penagihan untuk project
    - role browser : Read access untuk menelusuri hierarki untuk suatu project, termasuk folder, organisasi, dan kebijakan Cloud IAM. role ini tidak termasuk izin untuk melihat resource dalam project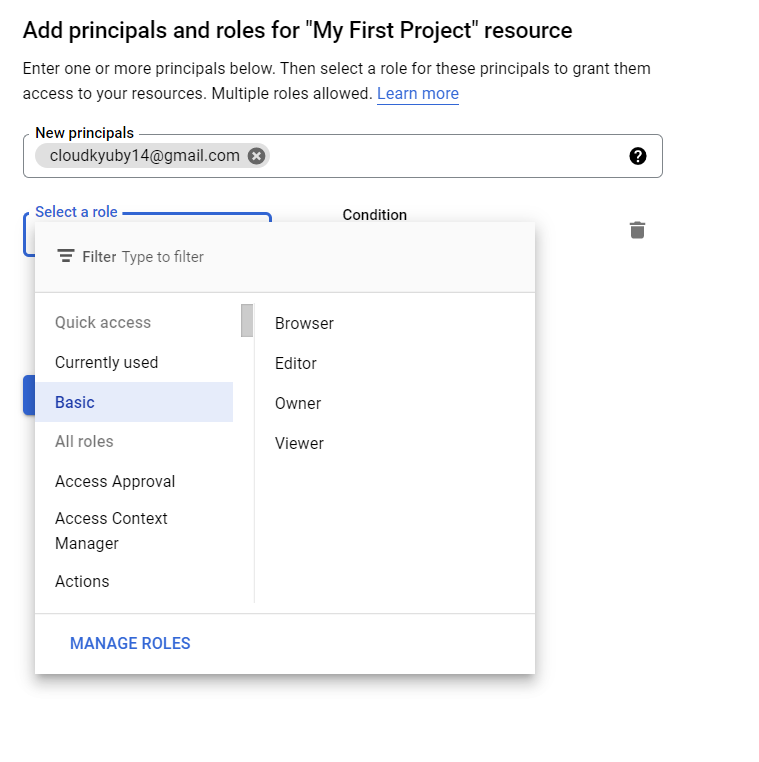 Disini kita beri permission editor untuk akun gmail cloudkyuby14@gmail.com, dan centang send notification email lalu save.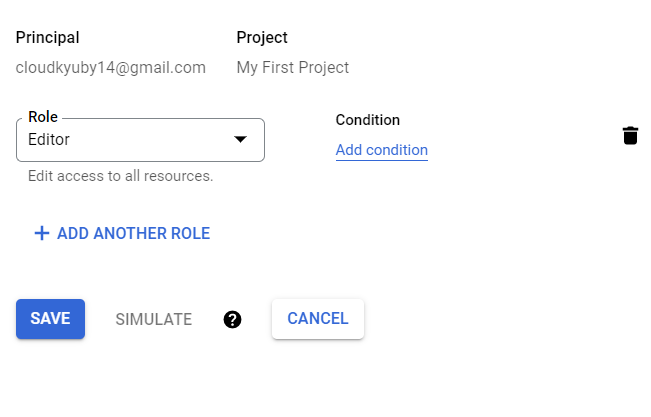 Membuat Service Account
Selanjutnya kita akan memberi akses dan permission kepada VM (virtual machine), guna nya untuk satu VM untuk berkomunikasi dengan VM yang lain.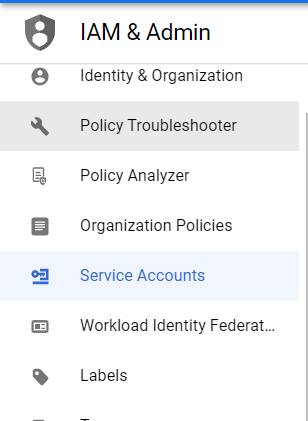 Pilih Create Service Account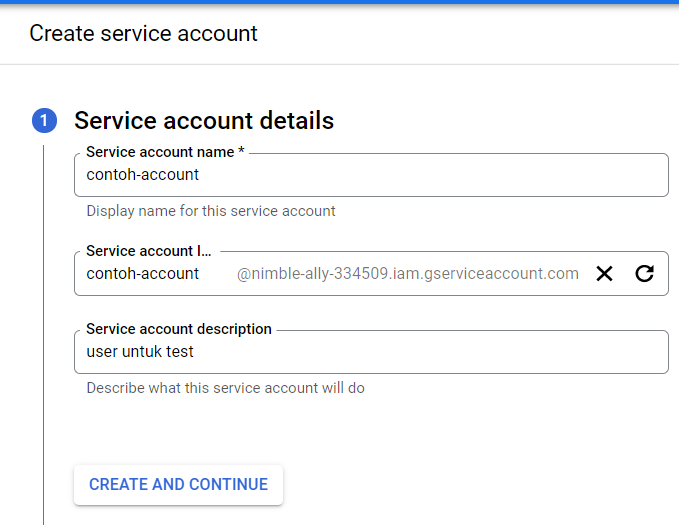 Beri akses role di compute engine dan beri role compute admin.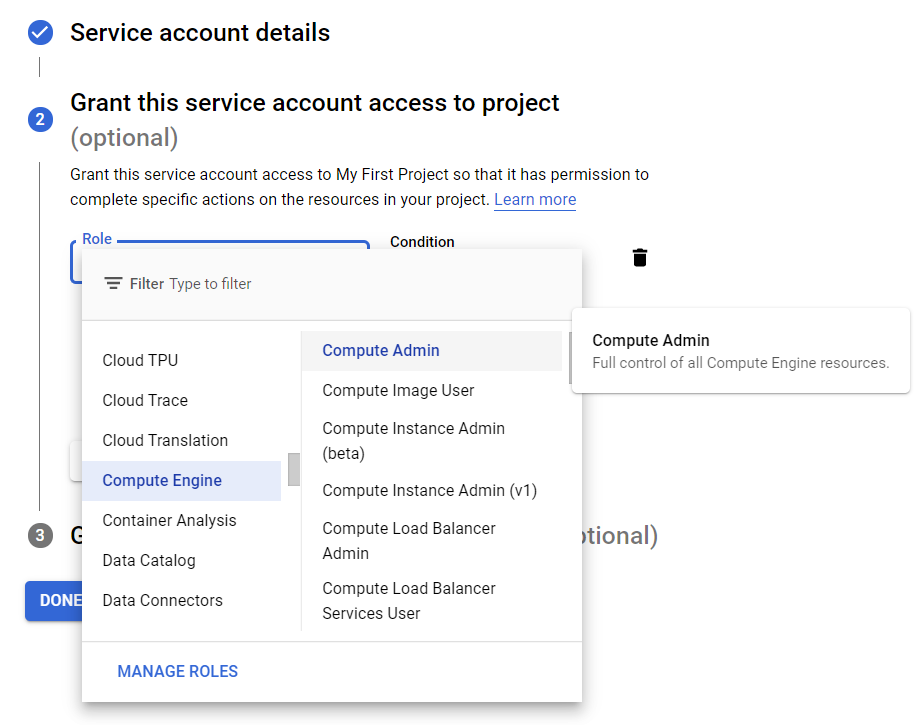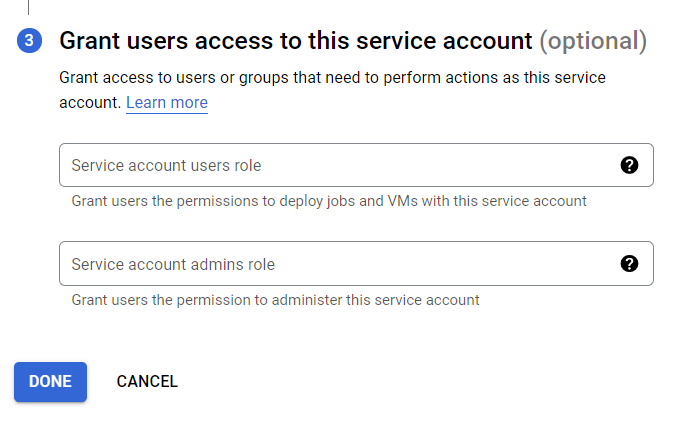 klik akun nya -> contoh-account@
terus pilih menu Keys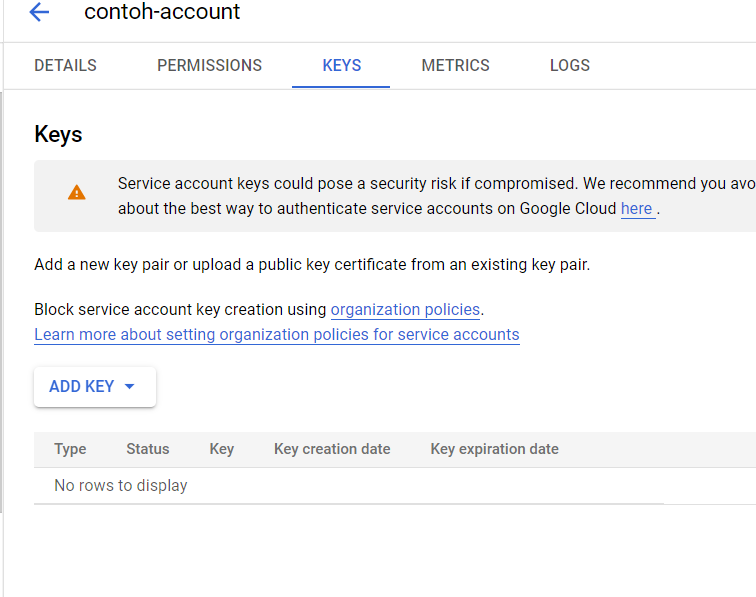 Klik Add Key -> New Key -> Pilih Json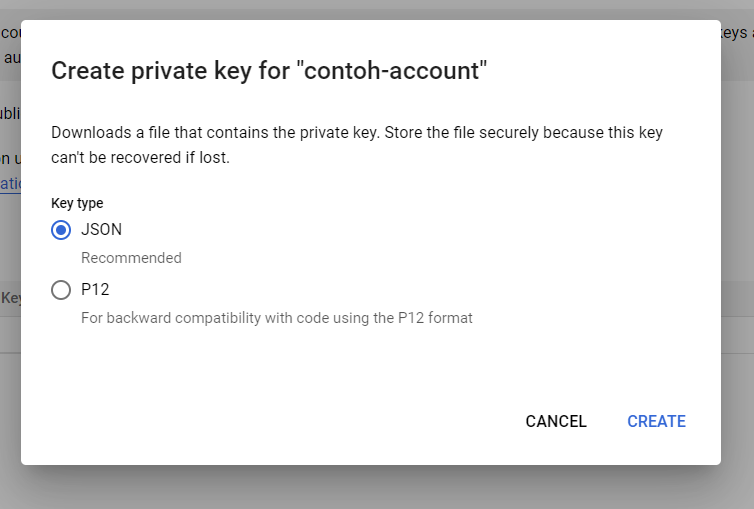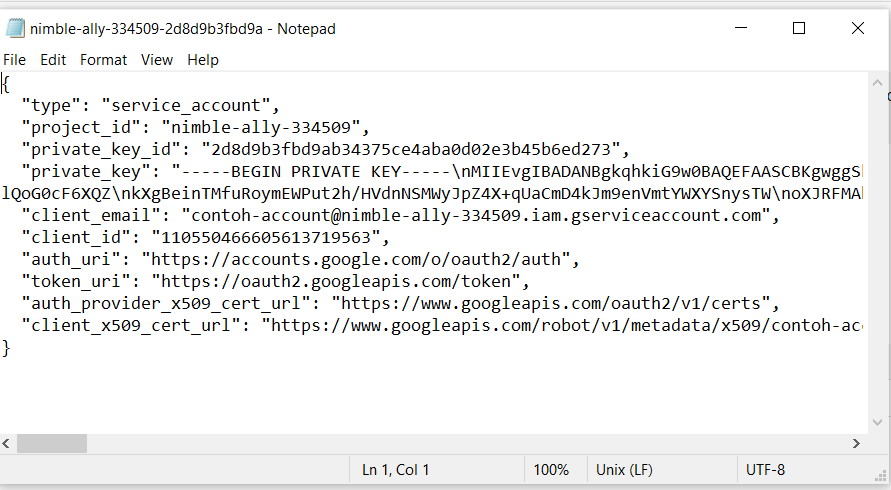 Penutup
Sahabat Blog Learning & Doing demikianlah penjelasan mengenai Cara Setup Identity and Access Management (IAM) GCP. Semoga Bermanfaat . Sampai ketemu lagi di postingan berikut nya.
(Visited 109 times, 1 visits today)