"Cara Install Django pada AlmaLinux / CentOS 8 / Rocky Linux / Redhat 8"
Pengantar
Django adalah kerangka kerja web Python berfitur lengkap dan sumber terbuka yang digunakan untuk mengembangkan kerangka kerja dan aplikasi dinamis. Muncul dengan seperangkat alat untuk membantu seseorang membangun aplikasi web yang dapat diskalakan. Tujuan utama Django adalah untuk menyederhanakan penyebaran aplikasi web yang kompleks dan juga membantu dalam aspek penting dari penyebaran seperti administrasi konten, otentikasi dan keamanan.
Fitur – FItur Django
Dokumentasi luar biasa yang memberikan satu semua alasan untuk mulai belajar Django.
Ini memiliki Python web-Framework yang sederhana dan mudah digunakan.
Menawarkan skalabilitas tinggi.
Memiliki SEO (Search Engine Dioptimalkan) seperti yang muncul di hasil teratas pencarian Anda.
Ini serbaguna.
Menawarkan keamanan yang tinggi.
Memberikan perkembangan yang cepat dan mudah.
Ini telah diuji secara menyeluruh dan dengan demikian cukup kuat untuk menahan perubahan dinamis dalam industri.
Cara Install Django pada AlmaLinux / CentOS 8 / Rocky Linux / Redhat 8
sudo dnf install python36 python3-pip
 python3 -V
pip3 -V
sudo pip3 install Django
 django-admin --version
Buat Django Sample Project
sudo cp /usr/local/bin/django-admin /usr/bin/
cd /opt
sudo django-admin startproject yuby
cd yuby
sudo python3 manage.py migrate
Buat Admin User
sudo python3 manage.py createsuperuser
Username (leave blank to use 'root'): admin
Email address: admin@yuby.com
Password: 
Password (again): 
Superuser created successfully.
Konfigurasi Firewall
sudo firewall-cmd --add-port=8000/tcp --zone=public --permanent
sudo firewall-cmd --permanent --add-port=80/tcp
sudo firewall-cmd --reload
sudo firewall-cmd --list-ports
8000/tcp 80/tcp
sudo vi /opt/techviewleo/techviewleo/settings.py
Edit bagian
.........
# SECURITY WARNING: don't run with debug turned on in production!
DEBUG = True

ALLOWED_HOSTS = ['*']


# Application definition
.........
Jalankan Django Application
cd /opt/techviewleo
sudo python3 manage.py runserver 0.0.0.0:8000
Akses Via Browser
http://server-IP:8000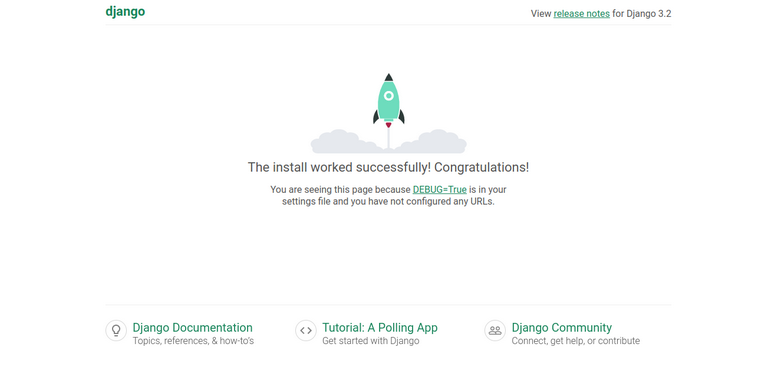 http://server-IP:8000/admin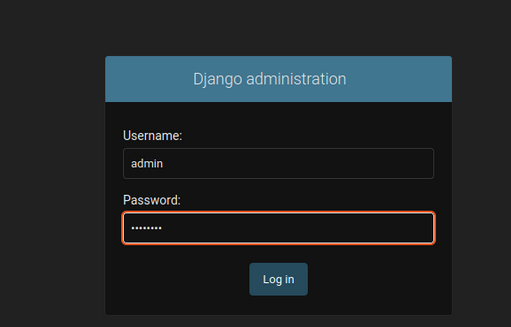 Penutup
Sahabat Blog Learning & Doing demikianlah penjelasan mengenai Cara Install Django pada AlmaLinux / CentOS 8 / Rocky Linux / Redhat 8. Semoga Bermanfaat . Sampai ketemu lagi di postingan berikut nya.
(Visited 84 times, 1 visits today)